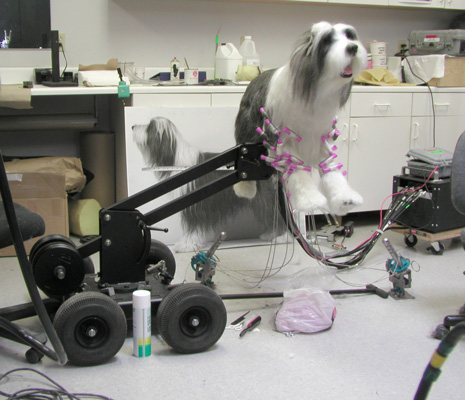 Spencer Whynaucht's welded puppet mover which had many good rigging features. Here you see it with the hero animatronic SHAGGY mounted on it. Although it had limited use on THE SHAGGY DOG it has proven very useful on subsequent projects at Stan Winston Studio.
Email Paul Mejias at paul@paulmejias.com.

For inquiries regarding this site, write to Webmaster.

Site designed maintained by Albert Mejias and HeyYouKids.com.

The "PM" logo is a Trademark ™ of Paul Mejias.
All images and content Copyright © 1999-2017 Paul Mejias, all rights reserved
except where trademark or copyright is held by previous owner.