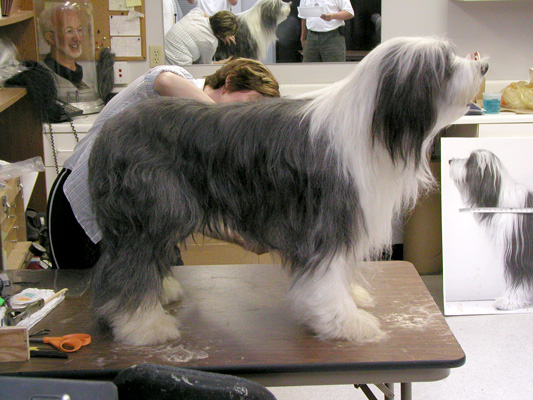 Kathy Kane-Macgowan working on the stunt version of SHAGGY. Kathy also tied many hair pieces for the hero SHAGGY puppet and worked together with Mike Ornelaz through most of the fabrication of both puppets.
Email Paul Mejias at paul@paulmejias.com.

For inquiries regarding this site, write to Webmaster.

Site designed maintained by Albert Mejias and HeyYouKids.com.

The "PM" logo is a Trademark ™ of Paul Mejias.
All images and content Copyright © 1999-2017 Paul Mejias, all rights reserved
except where trademark or copyright is held by previous owner.