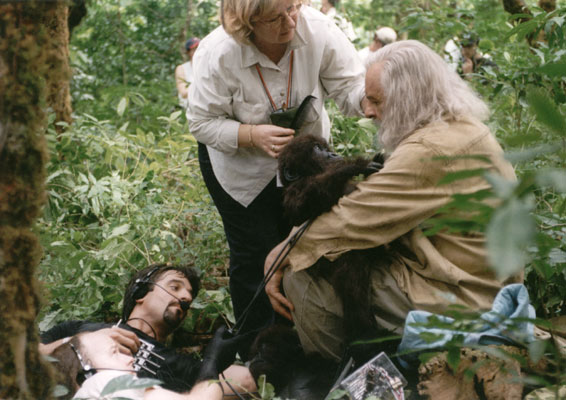 This photo was taken in Jamaica on the first day of shooting for INSTINCT in January of 1998. Here Lindsay MacGowan and I are articulating the arms of the baby gorilla that Anthony Hopkins is holding in the scene. Not pictured in this photo are seven other puppeteers controlling other aspects of the baby gorilla's performance.
Email Paul Mejias at paul@paulmejias.com.

For inquiries regarding this site, write to Webmaster.

Site designed maintained by Albert Mejias and HeyYouKids.com.

The "PM" logo is a Trademark ™ of Paul Mejias.
All images and content Copyright © 1999-2017 Paul Mejias, all rights reserved
except where trademark or copyright is held by previous owner.