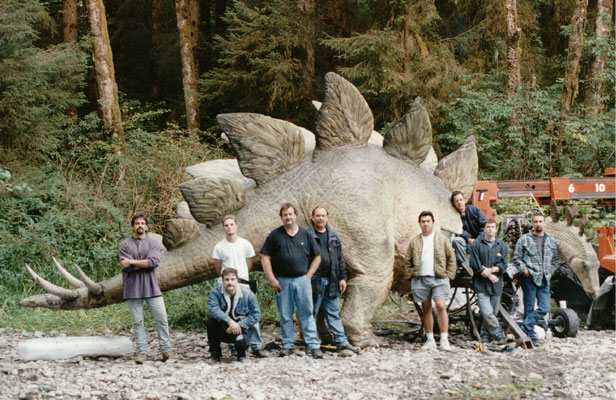 The Hydraulic Stegosaurus puppet crew for THE LOST WORLD in Eureka CA.
Pictured are Paul Mejias, Kurt Herbel, Glen Derry, Tim Nordella, Lloyd Ball, Mike Ornelaz, Kirk Skodis, Mark Maitre and Al Sousa.
Email Paul Mejias at paul@paulmejias.com.

For inquiries regarding this site, write to Webmaster.

Site designed maintained by Albert Mejias and HeyYouKids.com.

The "PM" logo is a Trademark ™ of Paul Mejias.
All images and content Copyright © 1999-2017 Paul Mejias, all rights reserved
except where trademark or copyright is held by previous owner.