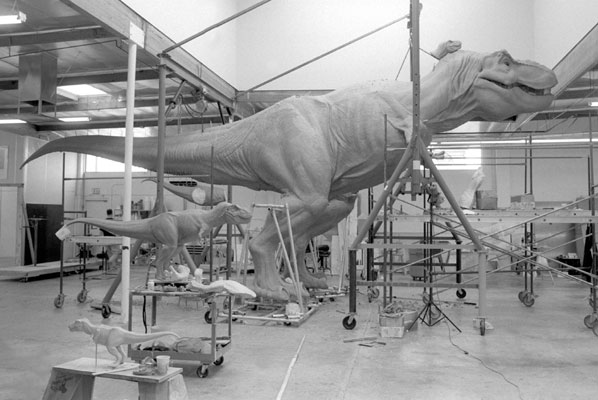 I took this image during mid-sculpting on the full-size T-Rex for JURASSIC PARK. As far as I know this is the only shot taken of all three scales, the 1/5th and 1/19th are on the left. I included this shot as a tribute to the amazing crew at the Stan Winston Studio that brought this classic character to life. I'm very proud to have been a part of it.
Email Paul Mejias at paul@paulmejias.com.

For inquiries regarding this site, write to Webmaster.

Site designed maintained by Albert Mejias and HeyYouKids.com.

The "PM" logo is a Trademark ™ of Paul Mejias.
All images and content Copyright © 1999-2017 Paul Mejias, all rights reserved
except where trademark or copyright is held by previous owner.