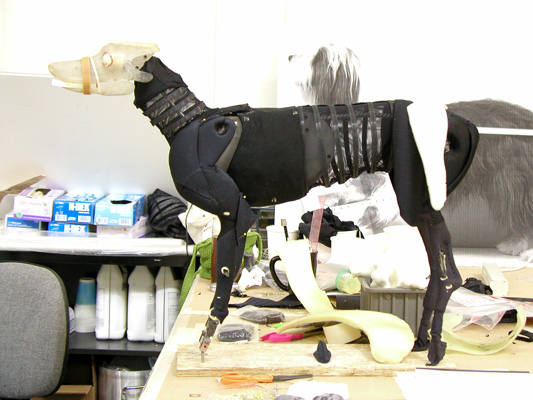 Tamara Carlson-Woodard, assisted by Kristen Willet, supervised the fabrication of all the muscles for our Hero and Stunt versions of SHAGGY. They made access to the internal animatronics quick and repeatable for repairs and rigging. In the back you can see one of the exact scale photos I generated of Cole that we continuously referred to during the build.
Email Paul Mejias at paul@paulmejias.com.

For inquiries regarding this site, write to Webmaster.

Site designed maintained by Albert Mejias and HeyYouKids.com.

The "PM" logo is a Trademark ™ of Paul Mejias.
All images and content Copyright © 1999-2017 Paul Mejias, all rights reserved
except where trademark or copyright is held by previous owner.