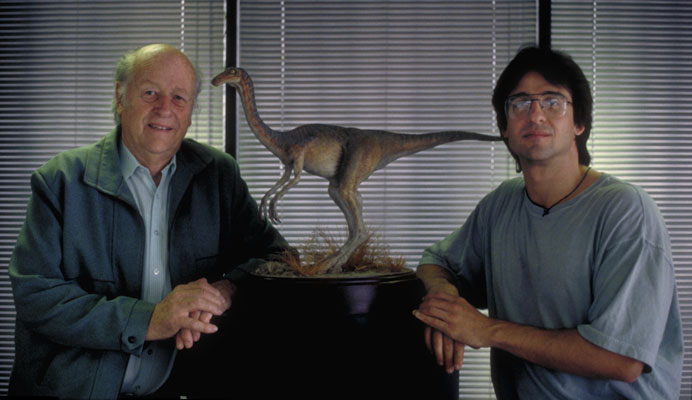 On this day, Ray Harryhausen accepted my invitation to visit the Stan Winston Studio and was gracious enough to pose with me next to my Gallimimus model for JURASSIC PARK.
Email Paul Mejias at paul@paulmejias.com.

For inquiries regarding this site, write to Webmaster.

Site designed maintained by Albert Mejias and HeyYouKids.com.

The "PM" logo is a Trademark ™ of Paul Mejias.
All images and content Copyright © 1999-2017 Paul Mejias, all rights reserved
except where trademark or copyright is held by previous owner.