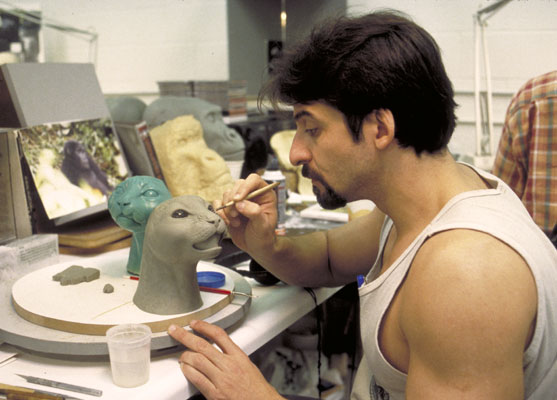 As Effects Supervisor on MOUSE HUNT my artistic chores were limited but I did manage to save the sculpture of the battle-scared cat and the mouse heads for myself. Bill Basso, Scott "Scooter" Stoddard and Jim Charmatz tackled the rest of the cat and mouse body parts.
Email Paul Mejias at paul@paulmejias.com.

For inquiries regarding this site, write to Webmaster.

Site designed maintained by Albert Mejias and HeyYouKids.com.

The "PM" logo is a Trademark ™ of Paul Mejias.
All images and content Copyright © 1999-2017 Paul Mejias, all rights reserved
except where trademark or copyright is held by previous owner.