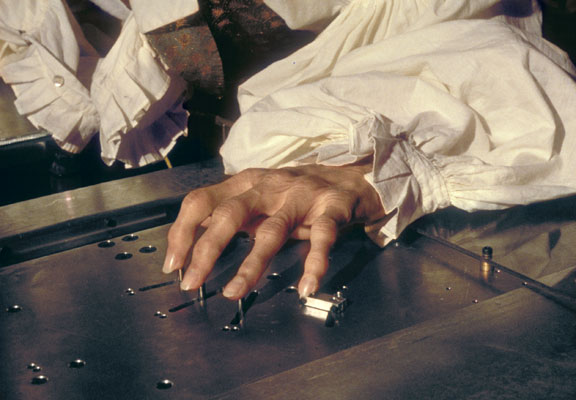 A motion-control rig was built on an elevated stage for the entire hydraulic Tom Cruise puppet. For the hands, each finger was articulated on its own track. This rig allowed the sequence to be repeated precisely the same way with each stage of the heads and hands for the final morphing effect.
Email Paul Mejias at paul@paulmejias.com.

For inquiries regarding this site, write to Webmaster.

Site designed maintained by Albert Mejias and HeyYouKids.com.

The "PM" logo is a Trademark ™ of Paul Mejias.
All images and content Copyright © 1999-2017 Paul Mejias, all rights reserved
except where trademark or copyright is held by previous owner.