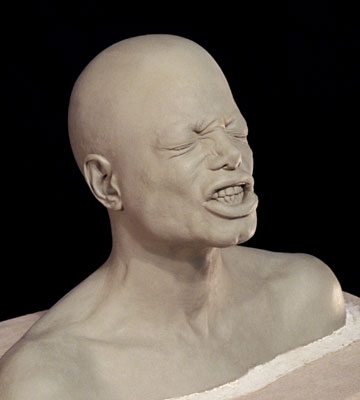 I cleaned-up a clay casting of Michael Jackson's head from a life-cast impression I helped take. The final sculpture served two purposes. First it would be used to cast the skin Michael needed to pull off and reveal his skull, which explains the painful expression. Secondly, as a form to sculpt Michael's skull.
Email Paul Mejias at paul@paulmejias.com.

For inquiries regarding this site, write to Webmaster.

Site designed maintained by Albert Mejias and HeyYouKids.com.

The "PM" logo is a Trademark ™ of Paul Mejias.
All images and content Copyright © 1999-2017 Paul Mejias, all rights reserved
except where trademark or copyright is held by previous owner.