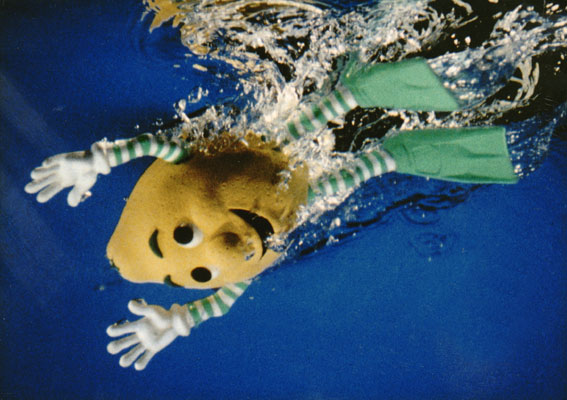 This is the final blue screen shot. The face and body were sculpted by Spencer Cook who also supervised the construction of the character. My job was to sculpt the legs and arms then design and construct the mechanism.
Email Paul Mejias at paul@paulmejias.com.

For inquiries regarding this site, write to Webmaster.

Site designed maintained by Albert Mejias and HeyYouKids.com.

The "PM" logo is a Trademark ™ of Paul Mejias.
All images and content Copyright © 1999-2017 Paul Mejias, all rights reserved
except where trademark or copyright is held by previous owner.